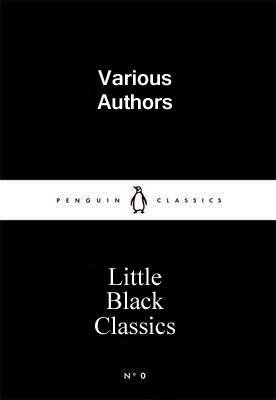 $0.10
AUD
$1.99
(94% off)
Category: Penguin Little Black Classics
'But I, while vineyards ring with the cicadas' scream, Retrace your steps, alone, beneath the burning sun.' Virgil's lyrical, wistful and often witty pastoral poems. Introducing Little Black Classics: 80 books for Penguin's 80th birthday. Little Black Classics celebrate the huge range and diversity of P enguin Classics, with books from around the world and across many centuries. They take us from a balloon ride over Victorian London to a garden of blossom in Japan, from Tierra del Fuego to 16th-century California and the Russian steppe. Here are stories lyrical and savage; poems epic and intimate; essays satirical and inspirational; and ideas that have shaped the lives of millions. Publius Vergilius Maro (70-19 BCE). Virgil's other works available in Penguin Classics are The Aeneid, The Eclogues and The Georgics. ...Show more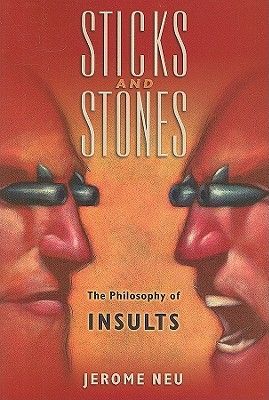 $14.99
AUD
$29.95
(49% off)
Category: Philosophy
"Sticks and stones may break my bones but words will never hurt me." This schoolyard rhyme projects an invulnerability to verbal insults that sounds good but rings false. Indeed, the need for such a verse belies its own claims. For most of us, feeling insulted is a distressing-and distressingly common-e xperience. In Sticks and Stones, philosopher Jerome Neu probes the nature, purpose, and effects of insults, exploring how and why they humiliate, embarrass, infuriate, and wound us so deeply. What kind of injury is an insult? Is it determined by the insulter or the insulted? What does it reveal about the character of both parties as well as the character of society and its conventions? What role does insult play in social and legal life? When is telling the truth an insult? Neu draws upon a wealth of examples and anecdotes-as well as a range of views from Aristotle and Oliver Wendell Holmes to Oscar Wilde, John Wayne, Katherine Hepburn, and many others-to provide surprising answers to these questions. He shows that what we find insulting can reveal much about our ideas of character, honor, gender, the nature of speech acts, and social and legal conventions. ...Show more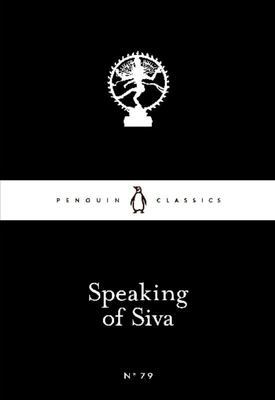 $0.10
AUD
$1.99
(94% off)
Category: Penguin Little Black Classics | Series: Little Black Classics
'To the utterly at-one with Sivathere's no dawn.' Meditative, deeply personal poems to the god Siva, from four major Hindu saints. Introducing Little Black Classics: 80 books for Penguin's 80th birthday. Little Black Classics celebrate the huge range and diversity of Penguin Classics, with books from around the world and across many centuries. They take us from a balloon ride over Victorian London to a garden of blossom in Japan, from Tierra del Fuego to 16th-century California and the Russian steppe. Here are stories lyrical and savage; poems epic and intimate; essays satirical and inspirational; and ideas that have shaped the lives of millions. Mahadeviyakka (10th century), Basavaa, Devara Dasimayya and Allama Prabhu (12th century). ...Show more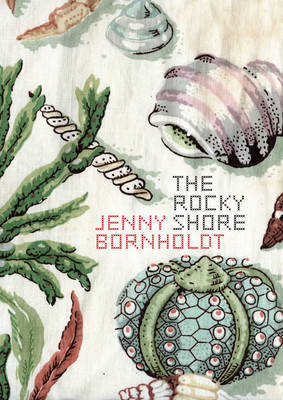 $14.99
AUD
$28.00
(46% off)
Category: Poetry
POETRY Category Winner A collection of longish poems. In these talky poems, Bornholdt ranges over a wide variety of territory - love, death, children, illness, bread-making and the garden. All the big themes. First published October 2008.
$15.00
AUD
Category: Poetry
During Sigari Luckwell's fifth birthday party at home in Ickenham, England, the man who cared for her soul knocked on the door of her heart and invited her to dance. As she witnessed freedom from boundaries and merged with everything and everyone around her, Luckwell knew deep inside--even at such a you ng age--that she had just experienced something powerful and lasting.In her second volume of poetry, Luckwell presents thirty-two new poems inspired by that space of merging that has revisited her during many moments of her own choosing. From a poet in Dublin to a macaw that has escaped from a local fish and chip shop, Luckwell offers a glimpse into a wide range of emotions while encouraging others to weep with the asylum seeker, laugh with an aging man eating Irish Whiskey ice cream, and rage at the brainwashing of beautiful young men while they are groomed to inflict terror.In this moving collection, a seasoned poet challenges others to look at life from a different perspective and to ultimately celebrate life as we find it. ...Show more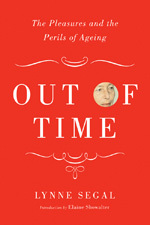 $14.99
AUD
$39.95
(62% off)
Category: Poetry
A brave book with a polemical argument on the paradoxes, struggles and advantages of aging. "How old am I? Don't ask, don't tell." As the baby boomers approach their sixth or seventh decade, they are faced with new challenges and questions of politics and identity. In the footsteps of Simone de Beauvoir , "Out of Time" looks at many of the issues facing the aged--the war of the generations and baby-boomer bashing, the politics of desire, the diminished situation of the older woman, the space on the left for the presence and resistance of the old, the problems of dealing with loss and mortality, and how to find victory in survival. ...Show more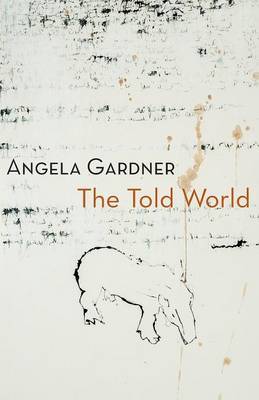 $19.99
AUD
$29.99
(33% off)
Category: Poetry
"With this fine collection Gardner's work achieves what one poem describes as 'beauty itself / taut against the half-life rendering.' Human experience is the shadow cast by these poems, and not the other way around. 'A wholeness ghost-licked or absent / gets caught in the machinery,' Gardner observes, a nd yet these fearlessly unhaunted poems serve to backlight the ghosts that gather at their edges, that any reader brings to bear upon these stanzas' precise attentions." - G.C. Waldrep ...Show more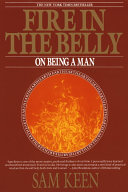 $9.99
AUD
$32.95
(69% off)
Category: Philosophy
A guide to establishing new personal ideals of heroism, strength, and potency for a fuller life examines the stereotypes, myths, and evolving roles of contemporary men, presenting an alternative vision of virtue and virility.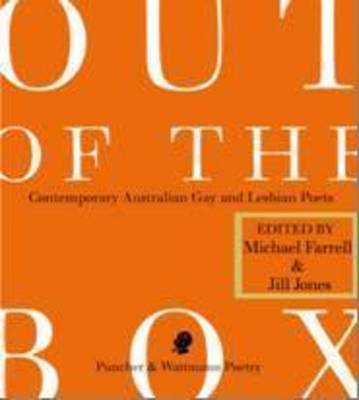 $19.99
AUD
$30.00
(33% off)
Category: Poetry
The first contemporary book of its kind: poems by gay and lesbian poets writing now in the freedoms and dangers of the 21st century. Poems of the 21st century: sexy, sassy, innovative, and real. Poets in the anthology include David Malouf, Dorothy Porter, Peter Rose, Pam Brown, Chris Edwards, Lee Cat aldi, Martin Harrison, joanne burns, Bel Schenk, Terry Jaensch, Scott-Patrick Mitchell, Tricia Dearborn, Javant Biarujia, Kate Lilley, and many many others. ...Show more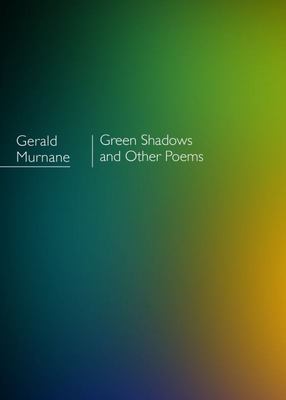 $24.00
AUD
Category: Poetry
Gerald Murnane turns to poetry at the end of his literary career, writing frank, disarming poems that traverse the rich span of his life. I esteem / above all poems or passages of prose / those that put a lump in my throat. - Gerald Murnane, 'The Darkling Thrush' Gerald Murnane, now in his eightieth yea r, began his writing career as a poet. After many years as a writer of fiction, he only returned to poetry a few years ago when he moved to Goroke, in the Western Districts of Victoria, after the death of his wife. The forty-five poems collected here are in a strikingly different mode to his fiction - without framing or digressions, and with very few images, they speak openly to the reader of the author's memories, beliefs and experiences. They are for this reason an important addition to his internationally recognised body of fiction, most recently Border Districts and Collected Short Fiction, published by Giramondo. The poems include tributes to his mother and father and to his family, and to places that have played a formative role in his life, like Gippsland, Bendigo, Warrnambool, the Western Districts, and of course Goroke. Especially moving are his poems dedicated to authors who have influenced him - Lesbia Harford and Thomas Hardy, William Carlos Williams, Henry Handel Richardson, Marcel Proust, and with particular force, the eighteenth-century poet John Clare, who gives the collection its title, revered 'not only for his writings / but for his losing his reason when / he was forced from the district he had wanted as his for life.' Praise for Gerald Murnane: 'A strong case could be made for Murnane...as the greatest living English-language writer most people have never heard of.' - New York Times 'No living Australian writer, not even Les Murray, has higher claims to permanence or a richer sense of distinction.' - Sydney Morning Herald ...Show more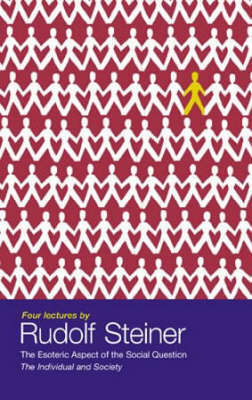 $19.99
AUD
Category: Philosophy
Although recent years have seen major advances in science and technology, the social aspect of life still presents major problems for western societies. The general increase in destructive, antisocial behaviour over past decades has raised the profile of social issues, yet effective ideas to tackle the difficulties are often nowhere to be found. Many decades ago, Rudolf Steiner suggested new ways of organizing society and engaging with social questions. This book presents his inner, esoteric perspective on such concerns. The starting point, asserts Steiner, must be the proper valuing of the human element in the world, and a deeper understanding of its relation to nature and the cosmos. The organization of society cannot be made in an arbitrary way, but should reflect the relationship of human beings to the spiritual world. Steiner goes on to discuss the threefold archetype of social life - the political state, economics, and the spiritual/cultural aspect - and how these can interact in a healthy way, leading to a vibrant, evolving society. These popular lectures - originally published as The Inner Aspect of the Social Question - appear here in a new translation and with the addition of a previously unpublished lecture. ...Show more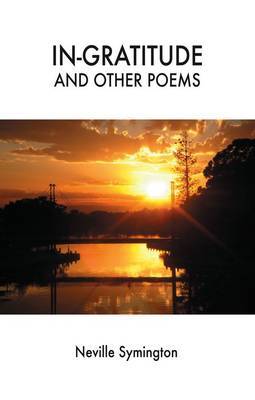 $14.99
AUD
$25.95
(42% off)
Category: Poetry
'Where does the creative act come from? No one knows. All the rash of literature in recent times from artists, scientists and theologians on the subject of consciousness finds its origin in this puzzle.Creating what has happened to one into an art form has one effect: it dissolves the barrier between th e present and the past. The past is constantly stimulated into life by present experiencesparticularly when listening to someone else relating their experiences. It brings me then into a close sharing of experience with the other. Analytic theories are substitutes for these personal experiences.So these poems are a few casual glimpses when the spirit has risen to the challenge. They are not a big offering but they mean a lot to me. The most important of these is the long poem IN-GRATITUDE which comes first. It is the creation of some enormously important conversations I had with my mother shortly before she died.'- Neville Symington, from The Introduction ...Show more