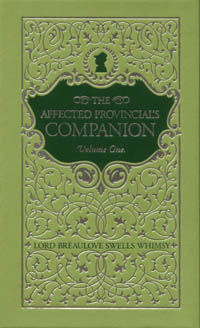 $9.99
AUD
$29.95
(66% off)
Category: Humour
A far more civilised, beautiful life now lies within the grasp of your trembling fingertips!Gentle reader, do you tire of the meagre offerings set forth by our humdrum age? Do you seek to cultivate blooms of refinement and joy in your life's garden? Lord Whimsy, as befitting his office as 'Affected Prov incial', humbly offers himself as a guide to those who wish to transcend the banalities of modern existence. A diverse and hilarious collection of treatises, insightful essays, philosophical diagrams, saucy poetry and other amusing trifles, The Affected Provincial's Companion will inspire you to transform yourself into a living work of art, thus setting you upon a course towards that misty, faraway shore known to the ancients as Enchantment.The perils of sportswear, self-defence for sissies, the proper grooming of facial hair, and how to become a bon vivant - all this and much more may be found between the shimmering covers of this sleek and utterly beguiling volume. First published 2006. ...Show more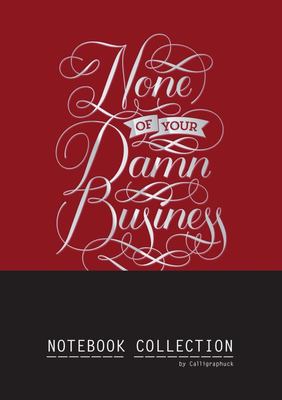 $3.99
AUD
$24.99
(84% off)
Category: Humour | Series: Calligraphuck Ser.
Each cover in this trio of notebooks features an amusing and inspiring expletive in foil-stamped calligraphy. Notebooks include lined interior pages and center-stitched spines.
$19.99
AUD
Category: Humour
Kitty Flanagan has been locked in an industrial freezer in Western Australia, insulted about the size of her lady parts in Singapore and borne witness to the world's most successful wife swap in suburban Sydney. It's these valuable lessons from The University of Life that have taught her so many things, including the fact that cliches like 'The University of Life' are reeeally annoying. In these funny, true stories, Kitty provides advice you didn't even know you needed. Useful tips on how not to get murdered while hitchhiking, how to break up with someone the wrong way, and the right way, why it's important to keep your top on while waitressing, and why women between the ages of 37 and 42 should be banned from internet dating. Bridge Burning and Other Hobbies is a collection of laugh-out-loud, cautionary tales from one of Australia's favourite comedians.   ...Show more

$9.99
AUD
$22.99
(56% off)
Category: Humour
Sock Monkeys have issues with moths. They also have trouble with pterodactyls, home improvement projects, kittens (who tend to unravel them), and paparazzi. They really like bananas, jet packs, sock puppies, and romance, but have MAJOR issues with clowns, embarrassing relatives (King Kong), and gym sock s. Through it all, they really adore one thing. Author of the breakout hit Zombies Hate Stuff, Greg Stones turns his popular, playfully absurd illustration style and subversive humor to the lovable but issue-fraught world of sock monkeys, detailing their inner lives and misadventures with a playful wit that will appeal to cheeky monkeys of all ages. ...Show more
$16.95
AUD
Category: Humour
This is an illustrated collection of prayers. It contains 28 meditations/prayers, plus an introduction on prayer. The prayers have an element of social comment for a secular audience.
$19.95
AUD
Category: Humour
Australia's best-loved cartoonist and social commentator, Michael Leunig, stirs up the dirt and explores everything that is dark and hidden First published 1998.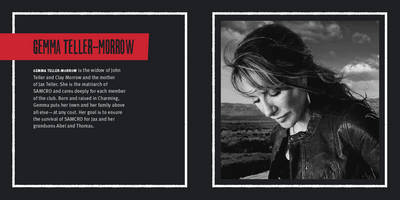 $9.99
AUD
$19.99
(50% off)
Category: Cartoons & Humour
Coinciding with the seventh and final season of FX's record-breaking Sons of Anarchy, this quote-and-image book is sure to be a must-have for the millions of fans of the popular show. With full-color photographs and memorable quotes from Jax, Gemma, Clay, Opie, Bobby, Tara, Tig, and the rest of the unfo rgettable cast, Sons of Anarchy: Live to Ride features the most exciting moments from the show, interspersed with character profiles throughout. This officially-licensed novelty book also includes eight temporary tattoos featuring iconic SOA graphics, including the Grim Reaper club tattoo so fans can become a member of SAMCRO. ...Show more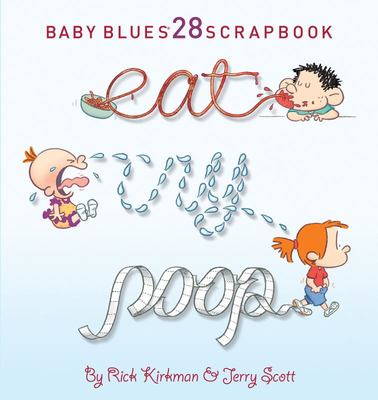 $11.99
AUD
$22.99
(47% off)
Category: Humour | Series: Baby Blues Scrapbook
Baby Blues is a pitch-perfect and hilarious family-oriented comic strip that typifies modern parenting. "Baby Blues" transcends the comic page by fusing the award-winning imaginations of Rick Kirkman and Jerry Scott with familiar family life. Inside "Eat, Cry, Poop: Baby Blues Scrapbook 28," Kirkman and Scott intuitively balance the humorous with the poignant through relatable and sometimes all-too-familiar parenting scenes. ...Show more
Items per page:
1 - 8 of 8